Bringing Physical Therapy & Wellness to You!
Therapy Newsletter
Sign Up For Our Newsletter and Get Instant Access To These 4 Ebooks Today!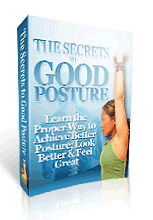 Enter your email address below for instant access!
May is Mental Health Month and this year the Mental Health America organization is focusing on habits and behaviors that increase the risk of developing or exacerbating mental illness.1 Along with working with your primary care provider, developing healthier nutrition habits can positively…view full article
Sign-up For Our E-Newsletter
Stay up-to-date with our therapy newsletter!