Bringing Physical Therapy & Wellness to You!
Therapy Newsletter
Sign Up For Our Newsletter and Get Instant Access To These 4 Ebooks Today!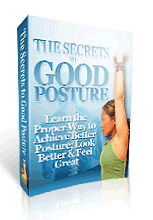 Enter your email address below for instant access!
From day one during my graduate studies in occupational therapy, my professors would always say "You need to have a 30 second OT elevator speech." Five years later and I still am constantly changing that elevator speech and answering the questions: "What is it you do?" "What is Occupationa…view full article
Sign-up For Our E-Newsletter
Stay up-to-date with our therapy newsletter!