Bringing Physical Therapy & Wellness to You!
Therapy Newsletter
Sign Up For Our Newsletter and Get Instant Access To These 4 Ebooks Today!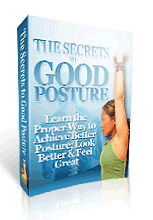 Enter your email address below for instant access!
Is the source of your low back pain a mystery? You're not alone: Nine out of 10 patients don't know the primary cause of their back pain. The problem is that most people seek treatment after they've begun exhibiting symptoms of back pain. While this may seem logical on the surface, w…view full article
Sign-up For Our E-Newsletter
Stay up-to-date with our therapy newsletter!