Bringing Physical Therapy & Wellness to You!
Therapy Newsletter
Sign Up For Our Newsletter and Get Instant Access To These 4 Ebooks Today!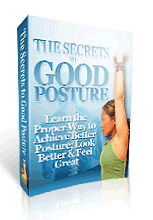 Enter your email address below for instant access!
Nearly one year ago, fifteen Texas Woman's University's Doctor of Physical Therapy students decided to reignite the Physical Therapy Global Access Project (PTGAP) for a cause we couldn't help but to believe in. After all of our hard work and successes in fundraising enough money for all of…view full article
Sign-up For Our E-Newsletter
Stay up-to-date with our therapy newsletter!