Bringing Physical Therapy & Wellness to You!
Therapy Newsletter
Sign Up For Our Newsletter and Get Instant Access To These 4 Ebooks Today!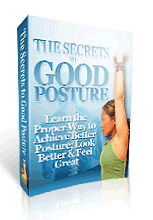 Enter your email address below for instant access!
Are you looking for a holiday gift for your elderly parents or grandparents? Are you concerned about them falling? Consider investing in a gift that can prevent a fall in their home. Holiday gift giving can have a profound effect long after the holidays are over. Practical gift ideas for y…view full article
Sign-up For Our E-Newsletter
Stay up-to-date with our therapy newsletter!