Bringing Physical Therapy & Wellness to You!
Therapy Newsletter
Sign Up For Our Newsletter and Get Instant Access To These 4 Ebooks Today!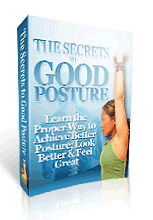 Enter your email address below for instant access!
How well have you kept track of the fitness goals you set on January 1? If you got side-tracked and haven't made much progress with your exercise routines, get things going during the last few weeks of 2018. According to Statistic Brain Research Institute, of 41% of Americans who make reso…view full article
Sign-up For Our E-Newsletter
Stay up-to-date with our therapy newsletter!