Bringing Physical Therapy & Wellness to You!
Therapy Newsletter
Sign Up For Our Newsletter and Get Instant Access To These 4 Ebooks Today!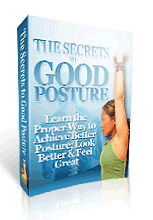 Enter your email address below for instant access!
When you kick off a new project at work, chances are you spend a fair amount of time setting and reviewing goals. These goals help you—and those you'll be working with—get a clear sense of what you're looking to achieve and begin to map out a plan of attack. Along with specific goals, you …view full article
Sign-up For Our E-Newsletter
Stay up-to-date with our therapy newsletter!