Bringing Physical Therapy & Wellness to You!
Therapy Newsletter
Sign Up For Our Newsletter and Get Instant Access To These 4 Ebooks Today!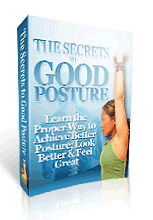 Enter your email address below for instant access!
Balance is one of the most commonly overlooked aspects of a fitness or exercise program. That is, until an injury, health condition or general aging forces us to pay more attention to it. In the context of fitness and health, balance is the ability to remain upright, stable, steady, and co…view full article
Sign-up For Our E-Newsletter
Stay up-to-date with our therapy newsletter!