Bringing Physical Therapy & Wellness to You!
Therapy Newsletter
Sign Up For Our Newsletter and Get Instant Access To These 4 Ebooks Today!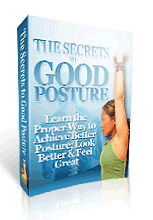 Enter your email address below for instant access!
Have you thought about having an annual PT exam? We're biased, but we think you should. You see your optometrist and dentist regularly because your eyes and teeth are important. You get an annual physical from your family physician. You might even be getting ready to see your account…view full article
Sign-up For Our E-Newsletter
Stay up-to-date with our therapy newsletter!