Bringing Physical Therapy & Wellness to You!
Therapy Newsletter
Sign Up For Our Newsletter and Get Instant Access To These 4 Ebooks Today!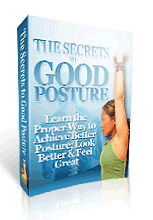 Enter your email address below for instant access!
Several months ago, I joined the majority of individuals who began doing everything from home. Sitting at my desk, I remember looking at my step count, disappointed at my numbers day after day. I suddenly missed my walks to the bus stop, moving between classrooms at school, and going to th…view full article
Sign-up For Our E-Newsletter
Stay up-to-date with our therapy newsletter!