Bringing Physical Therapy & Wellness to You!
Therapy Newsletter
Sign Up For Our Newsletter and Get Instant Access To These 4 Ebooks Today!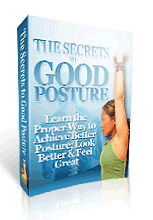 Enter your email address below for instant access!
Medical diagnoses don't need much of an introduction. They're what you get from your doctor when you're sick. Examples would be influenza, diabetes, or hypertension. They describe the underlying problem that is causing your symptoms. When people feel sick, they know they …view full article
Sign-up For Our E-Newsletter
Stay up-to-date with our therapy newsletter!