Bringing Physical Therapy & Wellness to You!
Therapy Newsletter
Sign Up For Our Newsletter and Get Instant Access To These 4 Ebooks Today!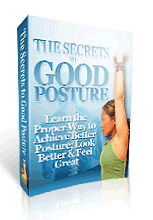 Enter your email address below for instant access!
Balance is maintained through a combination of three different body systems working together efficiently and effectively. These systems include: 1,2,3,4: (1) Vestibular "inner ear" system: provides information to the brain about motion, head position, and spatial orientation (2) Visual sys…view full article
Sign-up For Our E-Newsletter
Stay up-to-date with our therapy newsletter!