Bringing Physical Therapy & Wellness to You!
Therapy Newsletter
Sign Up For Our Newsletter and Get Instant Access To These 4 Ebooks Today!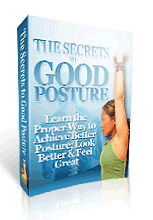 Enter your email address below for instant access!
We all have experienced fatigue. Fatigue is a normal response to exertion and activity. But what if fatigue negatively impacts your ability to get through the day? For some, chronic fatigue can be a significant barrier to functional performance and impede one's quality of life.1 Energy con…view full article
Sign-up For Our E-Newsletter
Stay up-to-date with our therapy newsletter!