Bringing Physical Therapy & Wellness to You!
Therapy Newsletter
Sign Up For Our Newsletter and Get Instant Access To These 4 Ebooks Today!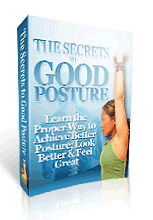 Enter your email address below for instant access!
Low back pain. I've had it, you've had it, your neighbor, "Tim," has had it. Some people get it from not moving enough, others from moving too much, and some hurting themselves through improper biomechanics. The truth is, there is a multitude of factors that can lead to pain in the back, s…view full article
Sign-up For Our E-Newsletter
Stay up-to-date with our therapy newsletter!