Bringing Physical Therapy & Wellness to You!
Therapy Newsletter
Sign Up For Our Newsletter and Get Instant Access To These 4 Ebooks Today!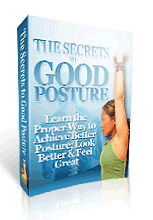 Enter your email address below for instant access!
Think about the last time you made a big purchase, say $1,000 or more. Did you go out and buy the first thing you saw? Take one recommendation from somebody? Or did you research it, learn some things, compare it to other options, and select something that was right for you? Most people ten…view full article
Sign-up For Our E-Newsletter
Stay up-to-date with our therapy newsletter!